Status
Giant Crab
Pseudocarcinus gigas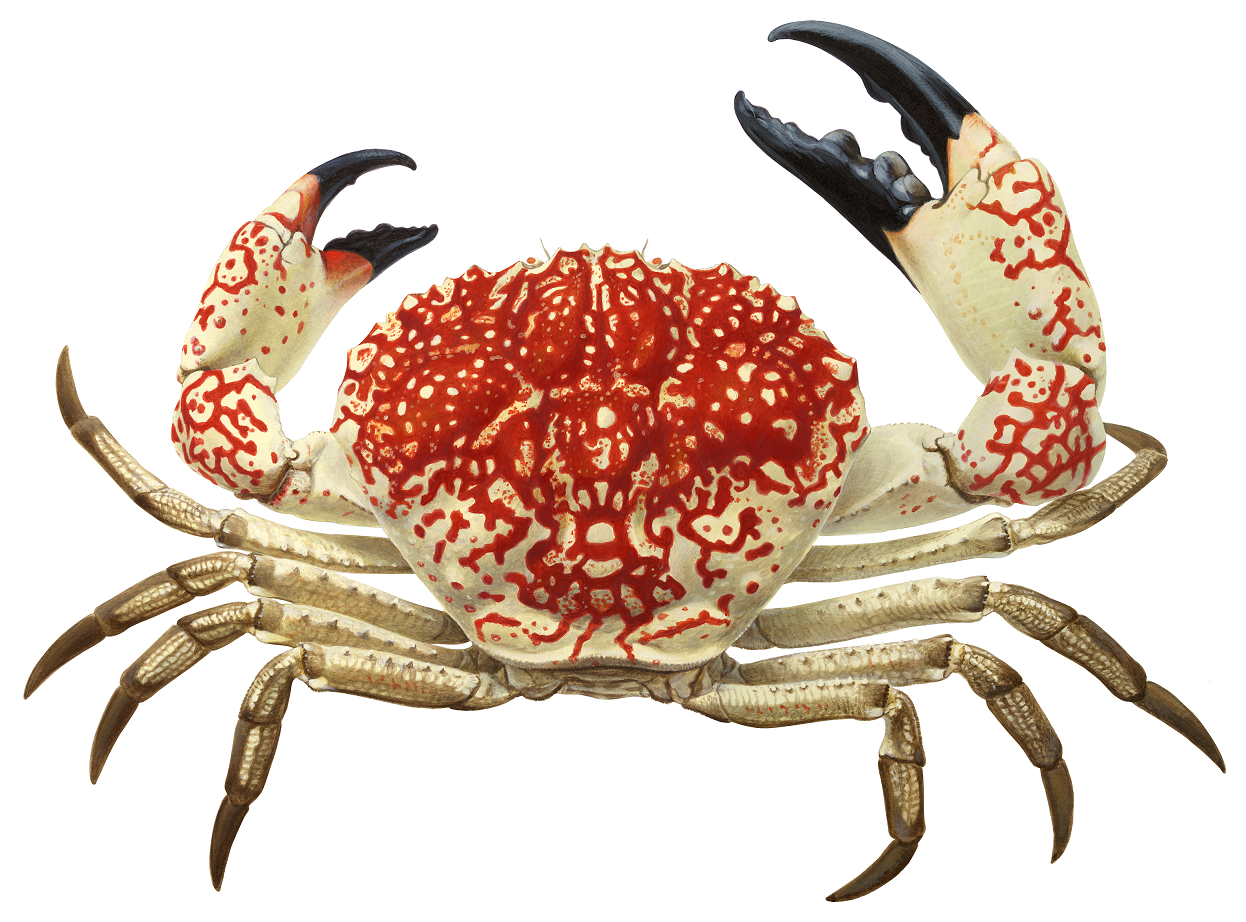 2018/19 Assessment Summary
STOCK STATUS
DEPLETED
---
Stock
Tasmanian Giant Crab Fishery
---
Indicators
Percentage of egg production relative to unfished level, CPUE trends.
---
A length-based model, which includes commercial catch and effort data, is used to estimate annual levels of Giant Crab biomass and egg production. This model was used to develop the current sex-specific size limits to provide protection to mature female crabs, which are also protected whilst berried and through female spawning closures. Despite these measures, egg production has continued to decrease to an estimated 14% of unfished levels in 2013–14 (Emery et al. 2015). Since the 2013–14 assessment the model has not been updated due to a lack of available biological data, and stock biomass analyses have focused instead on CPUE trends, which has decreased since the inception of the Tasmanian Giant Crab Fishery. Due to biological factors, such as slow growth and longevity, Giant Crab is particularly vulnerable to becoming recruitment overfished and the above evidence indicates that the stock is likely to be depleted.
IMAS researchers are currently undertaking research as part of FRDC project 2019-114: Giant Crab Enhanced Data Collection to establish a better understanding of giant crab biology and biomass to inform scientific models and facilitate effective stock recovery strategies. This study will address key uncertainties and data limitations across jurisdictions of the giant crab population in southern Australia.
Learn more about what each stock status classification means on our Stock Status Classifications Information Page:
---