Status
Longspined Sea Urchin
Centrostephanus rodgersii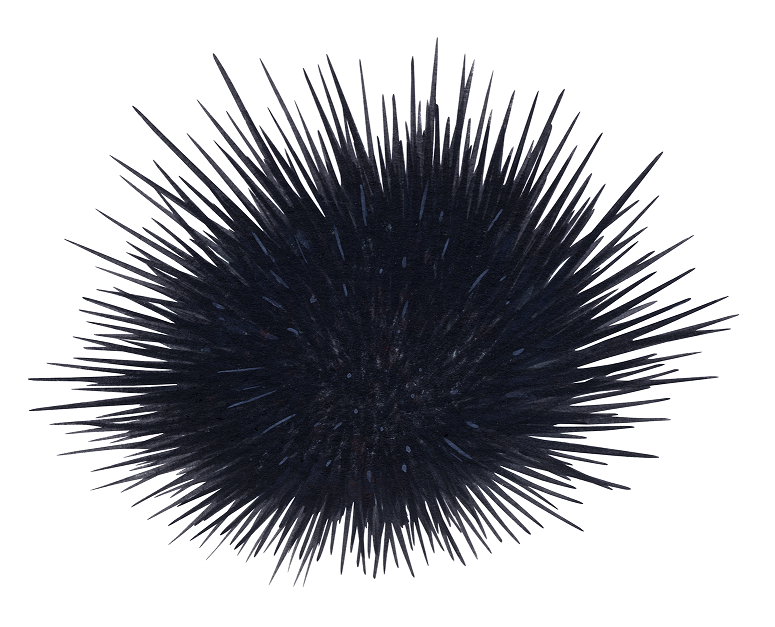 2021/22 Longspined Sea Urchin Status (Released 2022)
| | |
| --- | --- |
| Stock Status | SUSTAINABLE |
| Stock | Longspined Sea Urchin Fishery |
| Indicator(s) | Catch, effort, CPUE trends and transects. |
---
Fishing mortality in the Centrostephanus rodgersii fishery is represented by annual catch (tonnes) as a proxy. In the most recent 2021/22 season, the annual catch in Tasmania was 494 tonnes, making the total 1911 tonnes over the last 4 years of the fishery. The region with the highest catch is St Helens, consistent with previous years.
Despite high catches in recent years, there is no evidence of depletion of urchins through fishing. The standardised catch rate appears to have levelled off over the last few seasons. In addition, the mean depth of the fishery has increased over time, suggesting depletion of stock in the shallower depths. Shift in effort to different regions has been influenced by changes to the catch subsidy program so this can't be interpreted as evidence of stock depletion by fishing.
Biomass in the Centrostephanus rodgersii fishery is indicated by two methods: extrapolation from counts obtained from fishery-independent transect surveys; and trends in catch per unit effort (CPUE). Biomass assessed by fishery-independent transect data has increased over the last two decades. State-wide CPUE has not decreased over the span of the fishery from the first 2008/2009 season to the most recent 2021/22 season even in the most heavily fished blocks.
The fishery is assessed as sustainable because biomass appears to be above that which would affect recruitment and because fishing mortality is not likely to cause recruitment overfishing. There is evidence that recruitment in Tasmania is decoupled from Tasmanian biomass with larvae likely originating from interstate.
Learn more about what each stock status classification means on our Stock Status Classifications Information Page: