Bluethroat Wrasse
Notolabrus tetricus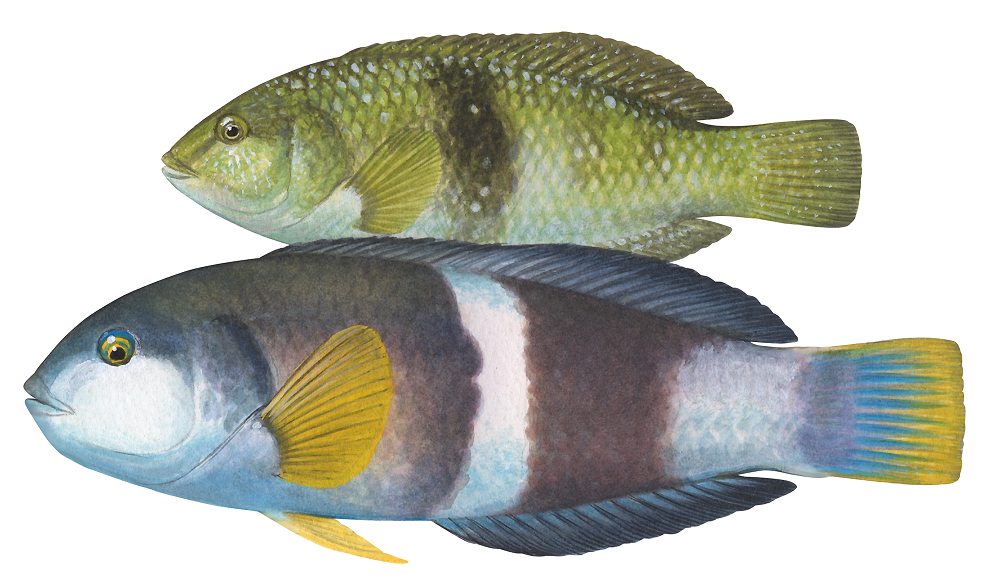 Purple Wrasse
Notolabrus fuciola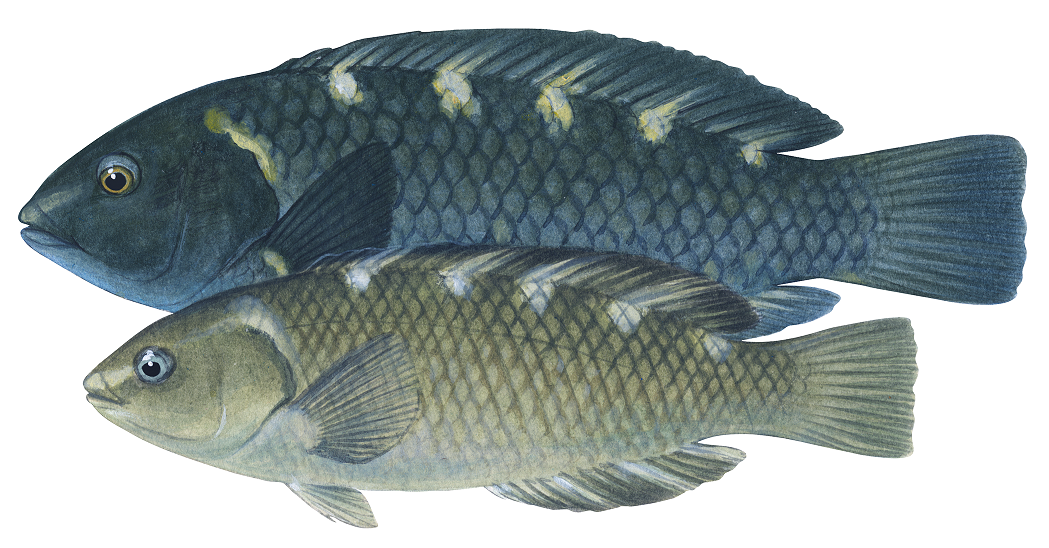 2019/20 Assessment Summary
STOCK STATUS
SUSTAINABLE
---
Summary
Catches, effort and catch rates of Wrasse have remained relatively stable for almost a decade, providing little reason for concern that the current level of fishing mortality is too high. Uncertainty remains over levels of potential localised depletion, and about the size of the catch taken by rock lobster fishers and used for bait.
---
Importance
Key
---
Stock
Tasmanian Scalefish Fishery
---
Indicators
Catch, effort and CPUE trends
---
Managing Jurisdiction
State (Tasmania)
---
Background
Several species of Wrasse occur in Tasmanian waters. Purple Wrasse (Notolabrus fucicola) and Bluethroat Wrasse (N. tetricus) are the main species taken commercially. Wrasse are targeted for live fish markets, but also sold as dead product and utilised as bait for rock lobster. Bait usage is likely to be under-reported. Live fish market trade is recorded in the logbooks and has accounted for over 90% of the total reported catch since 2001/02. Thus, trends in the live-fish fishery will ultimately be reflected in overall production levels. The two species of Wrasse have only been distinguished in catch returns since 2007. While there is an apparent market preference for Bluethroat Wrasse, Purple Wrasse are more robust for live handling.
A pdf of the full 2019/20 Scalefish Assessment can be found at the link: